SAP

SAP is the Government's Standard Assessment Procedure for the Energy Rating of Dwellings. It is mandatory for all new build dwellings, extensions, conversions and for material change of use.

We supply SAP Assessments to:
Architects 
   Local Authorities
Housing Associations                                                

    
House Developers / Builders
Registered Social Landlords                                     

   
Self-Build clients
Our qualified team only requires: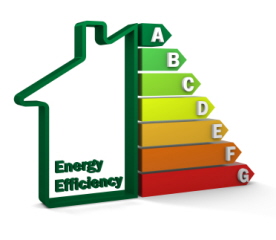 * A set of drawings including elevations, plans, main sections and north point.
* Information on heating system, water heating type and fuel.
* Construction details and insulation used.
* Details of windows and doors to be used, including frame types and glazing.




If you have not yet decided the kind of insulation, windows, heating system or water heating that will be used, we will provide you with details of materials and a heating system we would recommend.


Simplified Building Energy Model (SBEM)
If you build a new commercial building then you must have an SBEM calculation. This is a government approved way of providing an analysis of a building's energy consumption.
Our experienced assessors will carry out the SBEM evaluation and advise on improvements required if necessary to gain Building Control Approval. We can carry out your air leakage test and issue an Energy Performance Certificate on completion of the building, providing you with a single point of contact for the entire project.